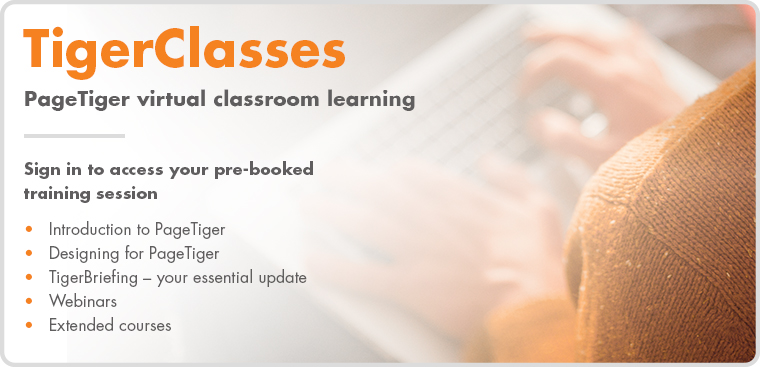 TigerPrime
Membership is available for all PageTiger Administrators and Analysts and your unique membership number is used as your password to login.
Register at www.tigerprime.com
TigerTour
To join your online demonstration login using your email address and the password 'tigertour'. For audio, either connect a headset to your computer or dial-in using the number in your confirmation email.